* Various Artists, Listen To Me: Buddy Holly
On what would've been his 75th birthday year, this is the 2nd and most high-profile of the Holly tributes released to date.  Contributors include Stevie Nicks, Imelda May, Lyle Lovett and more.  There's even some CO music here from The Fray.  And Eric Idle …  Compared to the earlier affair, arrangements here are truer to the originals, with only a couple notable exceptions.  While this might get us the reputation of playing way more than our share of Buddy Holly tributes, it's got some truly worthy moments.
Produced by: Peter Asher (Executive)
Label: Verve
File Under: Rock
* Brigitte DeMeyer, Rose of Jericho
The long-awaited fifth CD from one of the genre's strongest vocalists and songwriters.  With a voice as strong as Patty Griffin's, DeMeyer's mix is rooted here in the music of New Orleans and in gospel traditions.  She is joined by Will Kimbrough, Sam Bush, Mike Farris and more in a very satisfying collection; an album with both roots and wings.  Recommended.
Produced by: BM & Brady Black
Label: Self
File Under: Americana
* Bare Bones, Bare Bones
A strong new 6-song EP (their second) from the Denver roots quintet whose members have worked with such CO luminaries as Hearts In Space, Munly, Snake Rattle Rattle Snake and Nathaniel Rateliff.  Stylistically, Bare Bones falls closest to folk/rock, with much of the sound built around the violin of Frieda Stalheim.  They add just a touch of darkness to the music, a'la HEM, and should appeal to fans of Over the Rhine or Horsefeathers.
Produced by:
Label: Self
File Under: Americana / Local
* Ry Cooder, Pull Up Some Dust and Sit Down
You know an artist is setting out to make a political statement when his new album is being streamed online at  NPR's Marketplace.  To his credit, Cooder has always been able to pull it off, surrounding his stance with tremendous musicianship that makes it far more than the opinion page set to music.  Like most of his recent music, Pull Up Some Dust borrows much of its groove from Latin music – percussion and language.  While Cooder invites some famous friends, it's mostly just him and his son Joachim who have assembled these tracks.  Arguably his best effort since '97s Buena Vista Social Club.  Recommended.
Produced by: Ry Cooder
Label: Nonesuch
File Under: Americana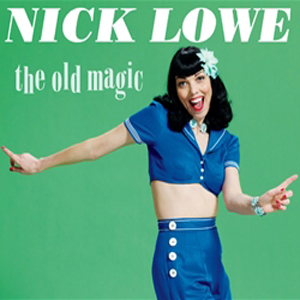 * Nick Lowe, The Old Magic
At 61, seems Nick the Knife has been spending his last couple albums trying to convince us how old he is.  Having mastered punk, pub rock and new wave, Old Magic dwells in a rootsy brand of retro lounge pop, where sweet and languid ballads outweigh upbeat bits three-to-one.  Still, Lowe remains among the best classic pop songwriters, and even his quieter moments are often charming.  I suppose this is better than those elder statesmen who spend their albums trying to convince us how young they are …
Produced by:
Label: Yep Roc
File Under: Rock
* Robert Earl Keen, Ready For Confetti
On his sixteenth album, Keen once again walks the line between classic Texas story songs and throwaway good-time anthems.  He can seemingly do both with one hand tied, releasing Jimmy Buffet cheese here and Townes Van Zandt poetry in the next breath.  Confetti is both as good as his other recent albums, but also a reminder that he will probably never make another Gringo Honeymoon.  Fans will find lots to like, and let's face it, nobody expects change from REK at this point.  To paraphrase the man himself, this road goes on and on …
Produced by: Lloyd Maines
Label: Lost Highway
File Under: Americana
* Dirt Daubers, Wake Up Sinners
Dirt Daubers' debut features Colonel JD Wilkes and bassist Mark Robertson, both from Legendary Shack Shakers, and Wilkes' wife Jessica on vox and guitar, applying much of the Shakers' energy and irreverence to trad and original gospel music.  Tunes are short and fierce, stuff that churches might not recognize or claim as their own.  Wilkes' vox and banjo are quickly recognizable, and Mrs Wilkes' singing adds a nice touch to songs as both a backing singer and a lead.  Incidentally, since Dirt Daubers are touring with Legendary Shack Shakers this fall, seems the latter band hasn't called it quits.
Produced by: Steve Mabee & Dirt Daubers
Label: Colonel Knowledge
File Under: Americana
* Reckless Kelly, Good Luck & True Love
Several bands estimate the sound that Reckless Kelly has perfected, but nobody comes close to RK's rocking blend of red dirt country and TX roadhouse.  After stints at a couple high profile labels, the Brauns have chosen to release their fine new album on their own label.  They rock harder than most, and have a true sense of melody lacking in too many other acts.  Matter of fact, Good Luck is all about the electric guitars, with several tracks turned up beyond their typical levels for RK.  Recommended.
Produced by: David Abeyta, Willy Braun & Cody Braun
Label: No Big Deal
File Under: Americana
* Nick 13, Nick 13
Mr 13 is the lead singer and songwriter for the psychobilly band Tiger Army.  On his first solo CD, Nick tempers his billy tendencies with some honky tonk and americana, demonstrating a gorgeous, classic country voice.  He's also recruited some friends, including producer/guitarists Greg Leisz and James Intveld, pedal steel whiz Lloyd Green, Sara Watkins and more.
Produced by: Greg Leisz & James Intveld
Label: Sugar Hill
File Under: Americana
* Kevin Dooley, Moonlight Highway
Not a whole lot of competition in Niwot for musical attention.  Resident Kevin Dooley has been practicing his craft for years now, something he calls "American Celtic" (I'm hearing more of the former than the latter).  Produced by Todd Adelman, Moonlight Highway bring to mind roots rock artists such as John Hiatt or David Olney (whom he covers here), with an expressive but gruff voice.  There are also covers of Robert Earl Keen, Tom Waits, Jimmy LaFave and more, alongside four originals.  A nicely done recording.
Produced by: Todd Adelman & Kevin Dooley
Label: Self
File Under: Americana / Local
* Whitehorse, Whitehorse
This project pairs two artists who have worked their way to prominence in the Canadian americana scene.  Married outside the studio, Whitehorse marks the debut studio pairing of Melissa McClelland and Luke Doucet.  Like their respective solo work, the songs here feature an edgy americana sound, buoyed by the appealingly paired vocals of the participants.  There is also a nice, straightforward duet on Springsteen's "I'm On Fire".
Produced by: Luke Doucet
Label: Six Shooter
File Under: Americana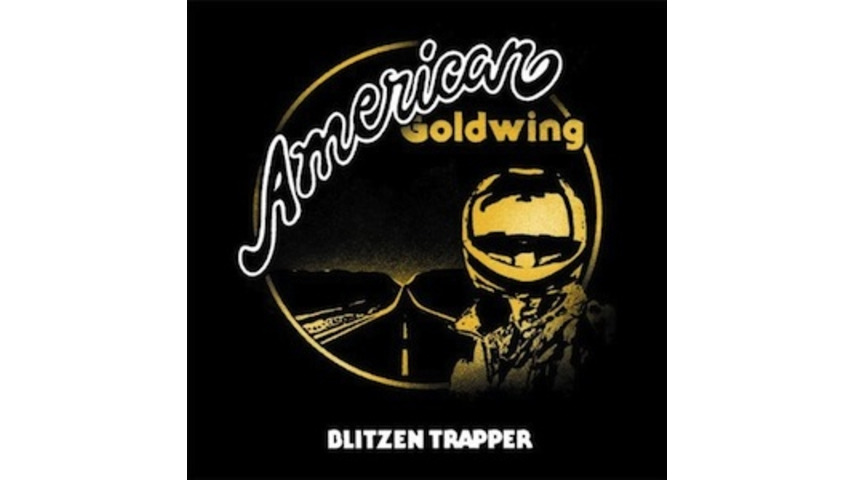 * Blitzen Trapper, American Goldwing
One of my favorite releases of the year.  I've always been fond of the Oregon band's efforts, flirting with combining Flying Burrito Bros alt.country, 70s country-rock and contemporary indie sounds.  On their new effort, they've finally found the perfect balance.  Programmers who have enjoyed Middle Brother or any of the bands that generated that super group (Dawes, Delta Spirit and Deer Tick) will want to give some airplay to this effort, which manages to sound retro and contemporary at the same time.  Recommended.
Produced by: Eric Earley & Gregg Williams
Label: Sub Pop
File Under: Rock
* Various Artists, Dark River: Songs of the Civil War Era
Well-worn trads are given new life from a strong assortment of primarily Austin, TX artists.  We could sing most of these tunes without a lyric sheet, but it's nice to hear these new takes by the likes of Slaid Cleaves, Rich Brotherton, James McMurtry and more.  There's also a CO connection in a nice collaboration between Celeste Krenz and our own Rebecca Folsom.
Produced by; Chuck Pinnell
Label: Blue Corn
File Under: Americana
* Andy Thorn & Friends, Fire In the Sky
While banjoist Thorn looks to North Carolina as home, he has been Boulder-based for the past five years.  During that time, Thorn has played most notably with Emmitt-Nershi Band and Leftover Salmon.  This new effort features several famous friends backing up Thorn on tunes ranging between grass and country.  Thorn's expressive banjo takes center stage on most tracks, all of which he wrote (with the exception of a closing cover of G-n-R's "Sweet Child Of Mine").  A nicely produced collection.
Produced by: Andy Thorn
Label: Thornpipe
File Under: Americana / Local
* Trevor G. Potter, Curbside Vacancy
* Trevor G. Potter, Potter County & Points Far Beyond
These releases, 2006 and 2010 respectively, are added to our Local library courtesy of Greg Krush.  Potter has wandered across several states over the years, but now calls Steamboat Springs his home.  He has also served as a radio programmer here and there (and a park ranger and a brewmaster).  Potter sings his tunes in a slightly pinched, higher-than-average voice, somewhat recalling Jimmy LaFave, played with a band called Rural Wreckage. These are smart, well-produced pieces that deserve to find their way into our Colorado music rotation.  
Produced by: TVG and Steve Boynton
Label: Trevor G. Potter
File Under: Americana / Local
-Reviews contributed by Scott Foley, host of Routes & Branches.